Broken Thumbs Apps would like to announce that today was the release of their newest, FREE app, Galaxy Getaway!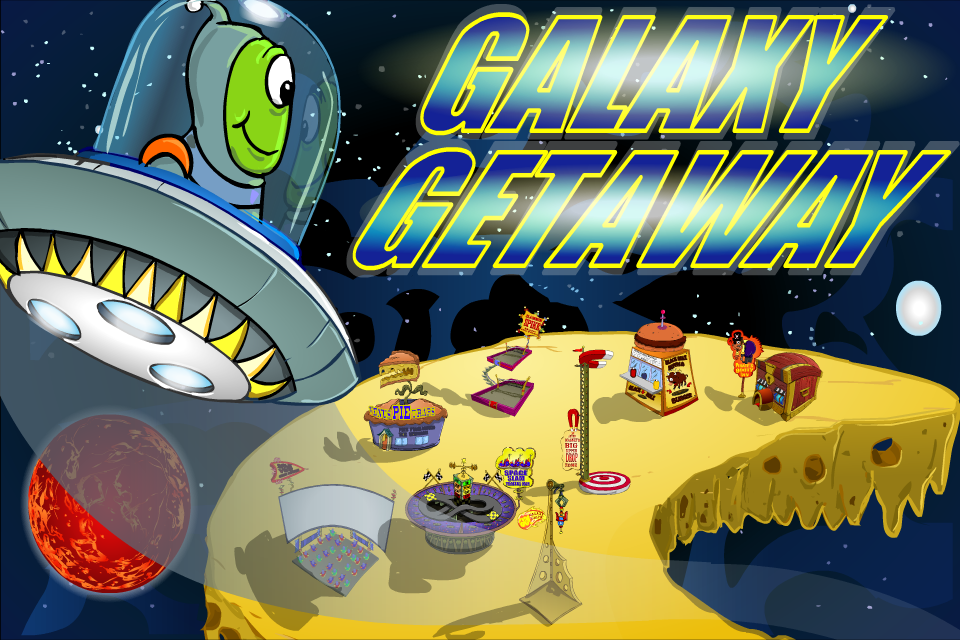 Take the ultimate vacation…. in outer space!
The aliens in this galaxy need to be entertained, eat and relax. Develop planets with attractions that make them happy. The more you develop your attractions the more alien tourists will visit. Alien tourists spend freely when they are happy and have fun and entertaining places to stay, visit and eat. The happier they are the more money you make!
You will love the whimsical characters that will be visiting your planets. As you play you will meet new aliens and see many more new and exciting worlds. Some of the decorations even have an effect on the amount of money your attractions make. So pay attention! Enjoy your alien tourist interacting with your worlds and attractions.
Don't forget the Galaxy Getaway motto - if you build it, they will come!